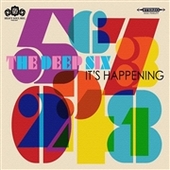 DEEP SIX (UK)
It's Happening
HEAVY SOUL
UK band return with their 2nd album of pure 60s mod/Mersey Beat coolness. Featuring the song-writing skills of Mark McGounden of Makin 'Time and Paul Hooper-Keeley from The Threads this album offers songs in the tradition of The Hollies, Beatles, Who and Small Faces.
CD
14,50 €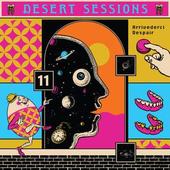 DESERT SESSIONS
Vols. 11 & 12
MATADOR/BEGGARS GROUP
In 1997, Josh Homme (Queens of the Stone Age) and a handful of friends retreated to the desert of Joshua Tree, CA in order to isolate themselves from the distractions and comforts of their everyday lives. After nearly sixteen years since its last entry, volume 11 & 12 are being released, featuring collaborations from Billy Gibbons (ZZ Top), Les Claypool (Primus), Stella Mozgawa (Warpaint), Jake Shears (Scissor Sisters), Mike Kerr (Royal Blood), Carla Azar (Autolux, Jack White), Matt Sweeney (Chavez), David Catching (Co-founder of Rancho De La Luna studio), comedian Matt Berry (What We Do in the Shadows).
CD
15,00 €