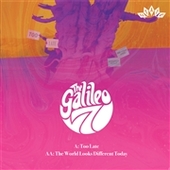 GALILEO 7
Too Late
STATE UK
Upcoming
Power-pop-psych maestros, featuring Allan Crockford (ex-Prisoners, Solar Flares, Prime Movers etc.) and Mole (The Embrooks, Higher State, State Records), offer 2 tracks, both exclusive to this release. 'Too Late' appears in a dedicated mono mix, while 'The World Looks Different Today' is a completely different take to that which closes the first side of the LP. It has a different vibe and different instrumentation.
7''
11,00 €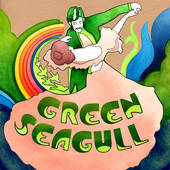 GREEN SEAGULL
Simeon Brown/Belladonna
MEGA DODO GB
Upcoming
This outfit from London's neo-psych scene was formed in 2016 by Paul Nelson (New Electric Ride) and Paul Milne (Hidden Masters, Magnetic Mind). Here they offer fine 12-string jangle driven pop tracks, in the vein of late-'60s baroque psychedelia. Limited 300 copies, green vinyl.
7''
9,50 €